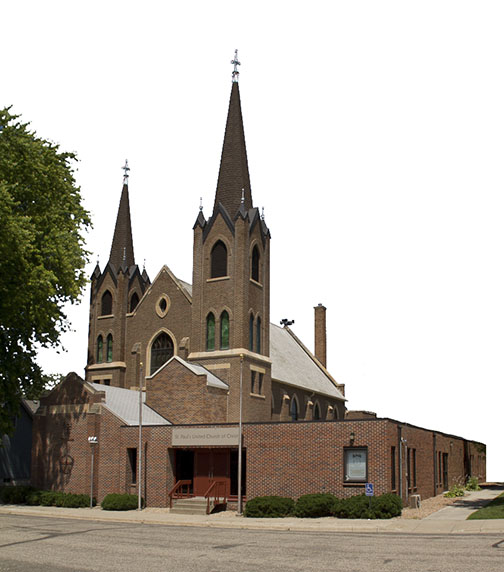 St. Paul's United
Church of Christ
Plato's Community Church 
308 1st St. NE
Plato, MN 55370
320-238-2206
E-mail: platoucc@gmail.com
Service: 10:00 a.m.
Summer Service: 9:00 a.m.
(Memorial Day-Labor Day)
Sunday School: 8:45 a.m. (Sept.-May)
Our Mission:
Abundant Life for Everyone
At St. Paul's Church, we are
people helping people experience God's
loving care throughout the journey of life,
and beyond. Come join us on the journey:
whoever you are, wherever you are on
life's journey; you are welcome here.

                      All official photos courtesy of Creekside Images. All other by submission.